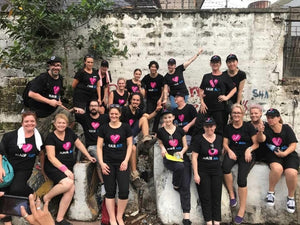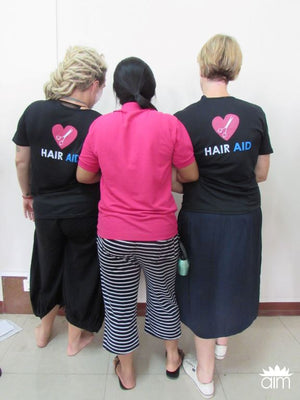 #changingtheworldonehaircutatatime
We are glad you found us! Hair Aid has two vital volunteer campaigns.
Firstly, we travel to developing countries and teach people living in poverty, the skill of hair cutting. Once they've been trained people can start their own micro business, cutting hair in their own communities, earning money. With money, they can support their families by buying fresh water and food, educate their children, and move into housing. Since 2014 more than 6,300 people have been trained.
Secondly, we do Hair Aid Community Cuts. This is where volunteer hair dressers go along to a location in their own community, and work with local groups that support people in need. Free hair cuts are gifted, providing dignity and respect and empowering them to take positive steps forward.
Hairaid
About Us
The Hair Aid story began in 2010 when founder and CEO, Selina Tomasich, was holidaying in the Philippines when she met two nuns living in Manila.
Starting up a conversation with Sister Kate, a fellow Australian, and Sister Claudia from Canada, Selina heard about the work the Sisters did with children abandoned on the streets of Manila whose parents were too poor to feed them.
Learn More
hairaid
INTERNATIONAL PROJECTS
I'm very excited to share the upcoming projects with you! There's a lot of information contained in here so you might need a cup of tea!
Firstly, let me share what we do! Our International projects are where volunteer hairdressers, nail technicians and other passionate volunteers (like you!) join us in teaching slum and street people in developing countries how to cut hair...
Learn More
Our international program